Fieryphoenix
the hopeless artist who is trying to improve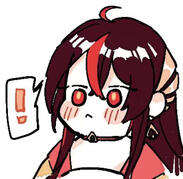 ---
Commission Info:
Commission status: OPEN
Slots: 0/3
Prices listed In the format of
Targeted drawing type: Flat color · Cell shading · Full render
in USD
Regular Prices
Chibi / Emote: 5 · 7

Bust: 30 · 35 · 45

Half Body: 40 · 45 · 55

Full Body: 50 · 55 · 65

Character Reference Sheet(easy): 80 - 100 based on complexity
Special Cases
Additional character: +20 for all

Additional versions: +5 for each variation

Non-humans: +5 for all, quality not guaranteed

background: included, if a different one is needed, will be counted as additional versions.

Complex poses/perspective/clothing: no extra money will be charged, but quality not guaranteed
Other Info
I only take SFW commissions.
I tend to spend 5 to 25 days on drawings, depending on the difficulty. I will give an estimate of how long the drawing could potentially take before I take your commission.
If I cannot finish your drawing in 25 days, I will notify you, and you could ask for a 5$ (flat color) or a 10$ refund(everything else), and you will get the final product after I finish.
If you want me to finish faster than my work time(for example, you want me to finish within 10 days when the drawing usually takes 20), I will charge a 10$ rush fee if I believe it is possible. If it is not possible, I will reject your proposal.
If there is no visual reference at all for your character, I will take a design fee of $10.
If you have asked for too many revisions, I will charge a 5$-10$ fee.
Please pay in USD, via Paypal
Terms Of Service:
By purchasing any artwork from me, you are stating that you have read and agree to the following conditions.
I will work under the assumption that you have read my TOS.
I. GENERAL DISCLAIMERSI reserve the right to refuse or discontinue a commission at any time.
Disrespectful behavior will not be tolerated and your commission will be canceled if it occurs.
The terms outlined here may vary slightly depending on the type of commission.II. PAYMENT & FEESPayment is due in full upfront.
Payment is done through PayPal using USD.
A rush fee will be charged for tight deadlines.
A design fee will be charged for clients with no reference images that would like me to draw solely from a description and/or a collection of photos.
Additional fees will be charged for excessive or major revisions (see "Revisions" below).
The exact prices for the fees described above will be dependent upon the complexity of the commission, as stated on the Commission Info page.III. CLIENT OBLIGATIONSWrite in a clear and concise manner when filling out the commission form.
Provide multiple clear reference images of the character/subject.
Mood boards are welcome!
Maintain professional conduct throughout the commission process.
Respond in a timely fashion.
Assume responsibility for any important information and clear descriptions/references you fail to provide me that results in my inability to complete your commission to your full satisfaction.
Carefully read through the ToS and Commission Information.IV. PROCESS & WORK SCHEDULEThe resolution of the artwork may vary, depending on what is the type of art you commissioned. Chibi/Emote, Bust, and Half body are with 1000px·1000px; where Full Body, Character Reference Sheet(easy), and Environment have sizes that vary depending on what you asked for.
I will send over a sketch for approval before continuing the commission. I will accept one complete revision at the sketch stage.
I will show WIPs via text throughout the commission process.
Sketch and subsequent in-progress shots will initially be sent as low-resolution screenshots.
Deadlines must be agreed upon prior to the start of the commission.
I will always do my best to complete your commission within a timely manner, but please understand that sometimes life may get in the way and cause a delay in completing your commission. I will notify you as soon as possible of any issues that come up to keep you informed.V. REVISIONSOne major revision is allowed in the sketch phase and is covered in the commission price.
A limited amount of minor revisions (for example, color changes, turning, flipping, adding a minor element, etc)are allowed in the coloring/painting stage and are covered in the commission price.
Excessive minor revisions to the point that forward progress on the work has halted will incur additional fees.
Revisions due to my own negligence are free.
Additional major revisions will incur additional fees.
It is up to my discretion as to what constitutes minor and major revisions.VI. COPYRIGHT & USAGE POLICYI, the artist, retain the rights over any commissioned works.
I reserve the right to post the commissioned work on my social media.
I reserve the right to stream, record, and upload videos of the creation of the artwork.
Any characters portrayed in the commissioned work remain copyrighted to their rightful owners.
The final product is strictly for your personal use only.
You do not need to credit and link back to me/tag me when sharing or using the commissioned work, as long as you do not credit me or others for creating the artwork.
For commercial use, you must purchase the rights from me at 300% of the original price.
You may use or edit the commissioned work in the following ways:
Print the work for personal use.
Crop and/or resize the image for use as an avatar, header, video thumbnail, etc.
Use the artwork as a reference for a study.
Post the artwork on social media.
You may NOT use or edit the commissioned work in the following ways:
Claim the artwork as yours.
Claim modified version of my artwork that no longer represent what I have originally created it for as my work to discriminate against me.
Reproduce the work commercially without purchasing the rights from me.VII. CANCELLATION AND REFUNDSOnce the final product is approved, a refund is not permitted.
You may cancel the commission up to the end of the sketch stage after which I will issue a full refund.
I reserve the right to cancel and refund the money for your commission at any time.
You may not file a chargeback against me after you have given approval of the artwork.VIII. WHAT YOU RECEIVEYou will receive the following after client approvals at the appropriate stages of the commission process. Images are always sent as 300 DPI JPGs unless another resolution/file type is requested:
Final sketch(if asked for)
Flat color(if asked for)
Final artwork
For an additional $5 USD, you can also purchase the PSD file of your commission.